Impressive Sound, Imposing Appearance
The Italian composer, conductor and pianist Ferruccio Busoni meticulously transcribes the famous organ works of J.S. Bach. He soon realises that he requires additional bass notes in order to do Bach's masterpieces and the immersive sound of 16 to 32 feet bass pipes found in an organ justice. Ludwig Bösendorfer is ready to take on the challenge and builds the first prototype having full 8 octaves in tonal range. Not only Busoni starts to appreciate the exceptional qualities of the – later coined – Imperial Concert Grand: Bartók, Debussy and Ravel compose further works to exploit the tremendous resonance of this very instrument. These oeuvres can only played and interpreted as they were meant to on this Concert Grand. Evoking an extraordinary sound – sonorous and rich in expression and resonance – the timbre of the Imperial Grand seems to be orchestral. The additional deeper bass notes resonate with every key you strike and the massive soundboard supports the projection of any frequency. Ludwig Bösendorfer's Imperial still to this day represents the precious heritage of the Bösendorfer piano manufactory. Impressive in sound, imposing in appearance.
FUNKCE
Resonance Case Principle
Very similar in principle to a violin the whole body - not exclusively the soundboard - supports sound formation. The actual core of the piano rim consists of a 10 mm quarter-sawn piece that is specially grooved by our craftsmen to allow it to be bent to the silhouette around the inner rim. This is unique to Bösendorfer. When a note is played, the integrated spruce components become acoustically active, forming a complete resonating body that allows the whole instrument to project your play. An outstanding richness of tone colour and our legendary pure and brilliant sound is crafted this way. This complex construction is part of the Viennese tradition of piano making.
From delicate pianissimo to splendid fortissimo
A Bösendorfer Grand shows optimal controllability. Developed in cooperation with artists and technicians our action is crafted to our own, refined specification. This action is built to transfer the finest articulation of masterful play. Controllability at play.
Unique bass strings
All bass strings are spun in our unique Bösendorfer way. A steel core string is the basis for 1 or two layers of copper. The carefully spun strings are a substantial element of the warm and sonorous Bösendorfer bass
Independent Capo d'Astro
Bösendorfer is the only piano manufacturer that applies a detachable and independent Capo d'Astro in the upper register. This is how we assure an utmost precise adjustment in the upper register guaranteeing the original Bösendorfer Sound for generations: Unique sound for more than one generation.
Traditional Sand Cast
We are using the traditional sand casting to forge our frame. Our raw frames, produced in Austria, rest 6 months outside the factory. This is how all inner strain of the forging process are released allowing the frame to remain relaxed under 20 tons of string tension. Pure stability.
Open pinblock
Tonal stability at its best: Our open pinblock consists out of 3 layers of 7mm quarter sawn maple, glued cross-grained to each other. Settled on a base of red beech this construction offers a firm basis for the pins tied with strings. The top layer is refined with a 1.5mm walnut veneer. Our open pin block: a sound basis indeed.
Individually stringing
Each string is individually attached with a handmade loop. Over time this improves tuning stability and is particularly service friendly.
Nature
The basis of each Bösendorfer Grand is spruce that is naturally dried by air and has proven to be the ideal tone wood. The four seasons, sun, wind and wide temperature differences gently prepare this wood for its final purpose: to resonate. At Bösendorfer we use more than 80% of spruce tone wood building our instruments, more than any other manufacturer. When you add the natural drying process to our manufacturing time, it actually takes 6 years until the Bösendorfer Grand arrives at your doorstep. Precious time, necessary to craft the unique Bösendorfer Sound.
Individual finishing
The exclusive production of close to 300 instruments per year allows us to meet your individual requests. Whether you would like to apply precious veneers, your favourite colour or an emblem designed by yourself carefully engraved by master artisans: Anything is possible. Our Bösendorfer Artisans will prepare a colour sample, before we start production and collaborate with you on your design. After your approval, your very own, unique instrument is crafted: An instrument as extraordinary as you are.
Made in Austria
Bösendorfer Grands are not just an object of investment but of value that will last more than one generation. Our skilled Bösendorfer Artisans reveal the inner beauty of the Bösendorfer sound, unique in colour, dynamics and expression. Perfected throughout generations. It takes the dedication of our Bösendorfer Artisans for up to a year to build your Bösendorfer Grand. A personal touch that you will sense the moment you play. Austrian quality, Viennese soul.
Imperial in sound
Our Concert Grand 290 Imperial and the Grand Piano 225 come with additional bass notes Model 225 has in total 92 notes and our 290 has 97 (8 full octaves) rather than the standard 88 tones. Certain works by Busoni, Bartók, and Ravel, can only be performed accurately on these instruments. Thanks to the enormous resonance board and the additional strings the pianist is able to enjoy an orchestral sound. Imperial in sound and appearance: the Bösendorfer Imperial Line.
Concert Grand
Illuminating the Bösendorfer Sound universe on the world's famous stages or within the intimate surrounding of your own 4 walls: Experience the brilliant Bösendorfer Sound in concert.
Specifikace
| | |
| --- | --- |
| Délka | 290 cm |
| Výška | 102 cm |
| Šířka | 168 cm |
| Hmotnost | 552 kg |
| Počet kláves | 97 |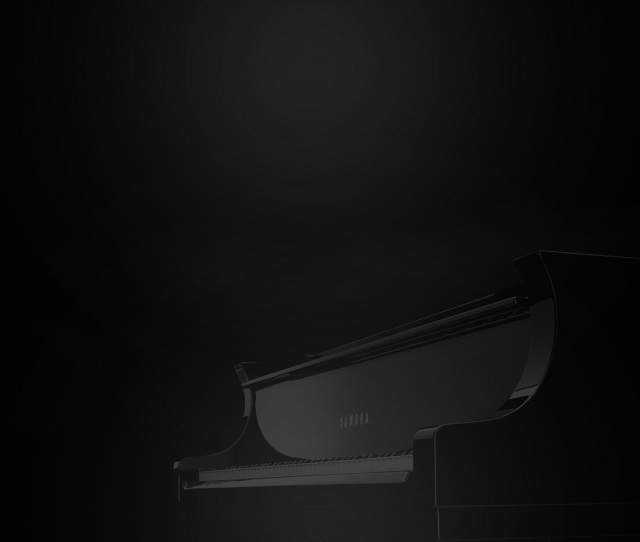 Rezervace
produktu